What are people are saying about 3D Printlife?
"PLAyPHAb prints very well and is much less brittle and more resilient than our standard PLA, especially with all the abuse our materials get in the shop."
— Adam Day, Autodesk BUILD Space
"My (PLAyPHAb) test print came out great – super clean – with no drooping on my overhangs, no stringing, and smooth surfaces. Attempting to work the print found it soft like ABS, a quality lacking from normal PLA prints. I also didn't have to make any major changes from my PLA profile to achieve this quality."
— Matt Stultz, Make Magazine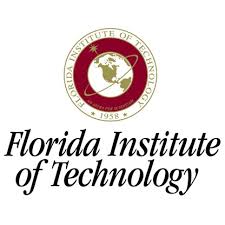 "In over 400 hours of testing Enviro worked flawlessly. Extremely consistent prints with no failures and no jams, just clean and constant high quality printing. I would recommend Enviro to anyone who prints with ABS. It's environmentally friendly with professionally consistent results."
— Martin Gallagher, Digital Scholarship Lab, Florida Institute of Technology
"We switched to PLAyPHAb for its consistency, flow rate, and because its shelf life is 10 times greater than standard PLA."
— Trevor Williams, Yale University
"In Fab Lab Hub's test prints the premium quality ABS and PLA/PHA blend filaments maintain the strength, heat resistance, printing characteristics, and post process capability of traditional materials. Enviro ABS and PLAyPHAb meet all of our quality requirements."
— Sarah Boisvert, Founder, Fab Lab Hub
"I have printed multiple models with Enviro ABS and have been very happy with the quality and finish of the parts. It has behaved exactly like all of our other ABS."
— Matt Brauer, Caterpillar Research
"PLAyPHAb is much easier to post process than PLA. Removing support structures is almost trivial and can be removed by hand like ABS. I prefer PLAyPHAb over PLA as it is much stronger."
— Chris Lau, 3D MakerLab, Brandeis University
"Everything I've printed has been fantastic! The PLAyPHAb blend is incredibly flexible while staying very true to shape. I had a student who designed a model with a very thin, flat base. That base can bend several inches back and forth, and it'll spring back to it's original position. It's unreal. The plastic feels rigid, but under stress it flexes wonderfully. This was also really helpful in removing the model from the printer, since I'm almost certain that regular PLA would've cracked. Definitely a recipe for disaster if I'd used regular PLA... really glad to have the PLAyPHAb right now. "
— Joel Cilli, PA Cyber
"This breakthrough filament has set the standard in 'green' 3D printing."
— Davide Sher, 3DPrint.com
"3D Printlife's team is one of the most forward thinking in all material science. They are producing some of the most innovative additive manufacturing materials now and for the future."
— Aaron Roy, 3DPrinterOS
"The quality of Enviro far exceeded my expectations. The prints had a higher resolution than Hatchbox and the lack of post work required was really surprising. The Enviro filament left very clean cutoffs with little to no stranding."
— Maynard Siev, President, Washington State University 3D Printing Lab
"We love the filament. 1st print came out BEAUTIFUL!!!"
— Craig Walker, Coho 3D
"I've had many nice and succesful prints using the PLAyPHAb 2.85mm on an Ultimaker 2+."
— Ryan Walsh, Massachusetts Institute of Technology
"We have tested a lot of different filaments and had results all over the map, this filament is among the best we have tested."
— Tom Hazzard, Hazz Design, Irvine, CA
---
Who's using our filaments?