Replicator 2X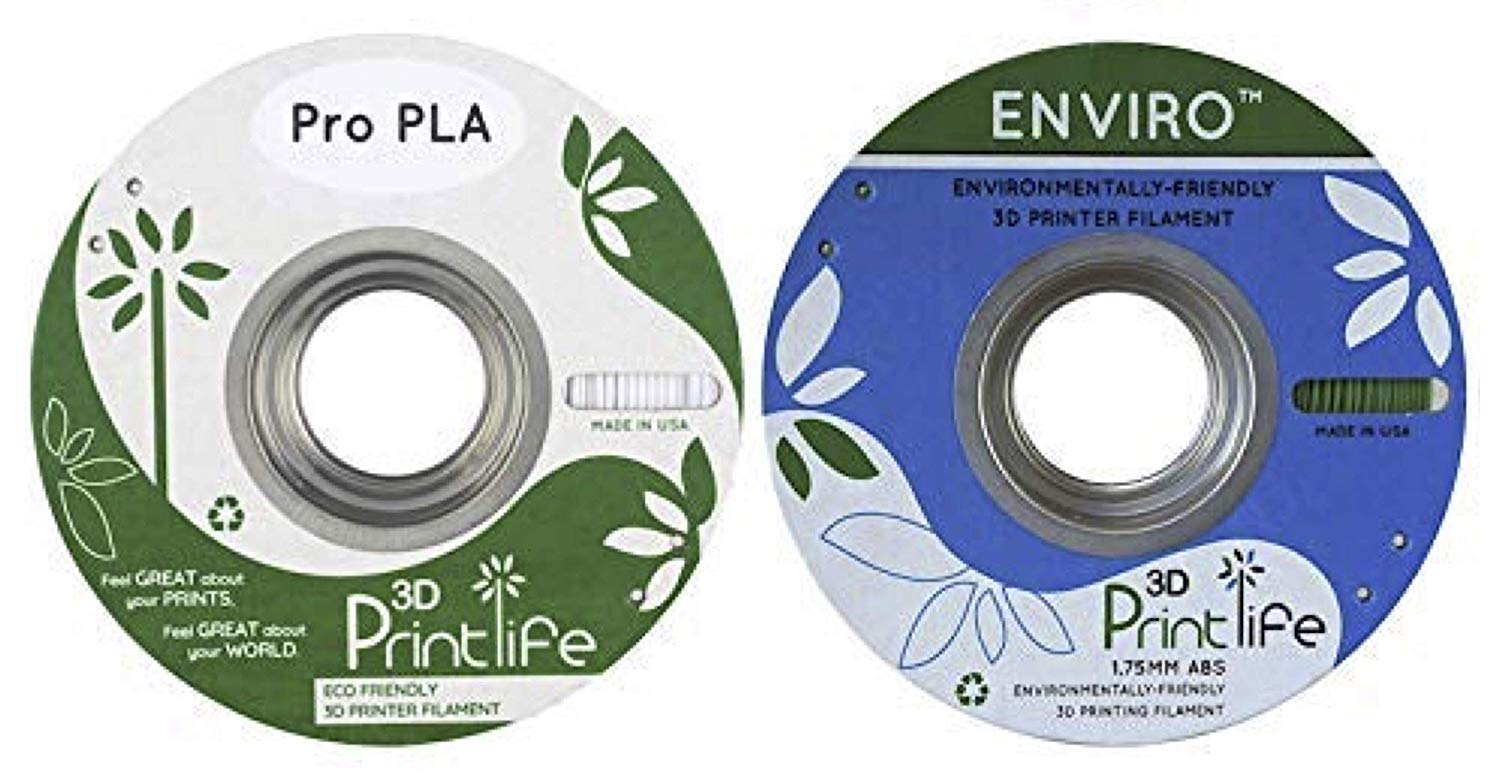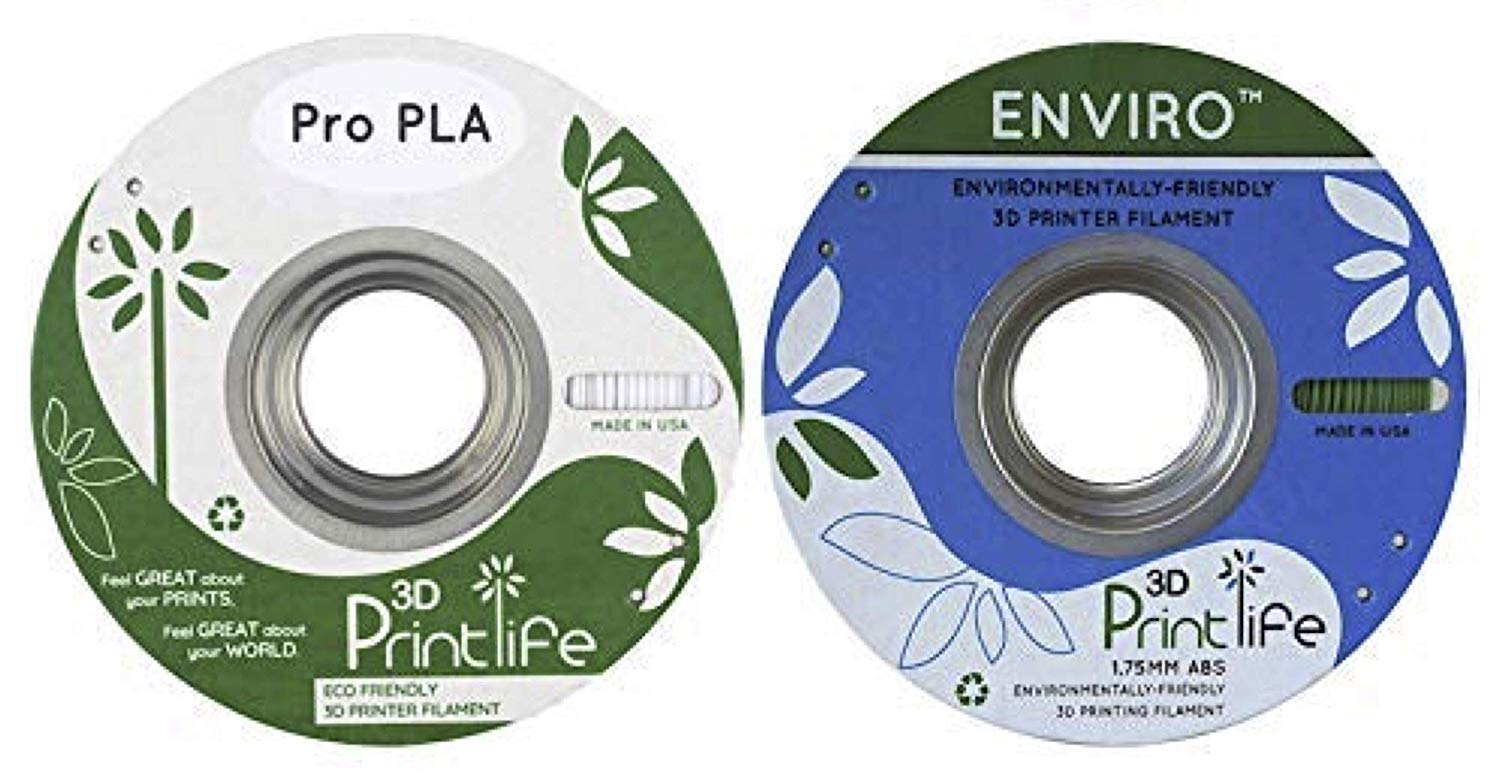 Replicator 2X
Includes 2 FREE Spools of our Premium 3D Filaments!
Free spools include 3D Printlife's Pro PLA & Enviro Eco-Friendly ABS, both made here in the USA at our medical grade extrusion facility.
The MakerBot Replicator 2X is a state-of-the art printer perfect for users who want maximum control when printing in two colors. As one of the most recognizable names in the global 3D printing industry, MakerBot is a brand to be trusted.
KEY FEATURES
A full-featured desktop 3D printer with experimental dual extrusion that is optimized for printing with MakerBot ABS Filament.

Create professional-quality, high-resolution prototypes and complex models.

Print in two colors through precisely aligned dual nozzles, without swapping filament or pausing your print.

MakerBot® Dissolvable Filament allows users to experiment with overhangs and internal structures.

Heated aluminum build plate is optimized for ABS and kept flat to prevent warping or sagging that can affect build quality.

Six-sided draft-blocking enclosure prevents uneven cooling, shrinking, and cracking.

New thermal core design stabilizes the internal extruder temperature for more reliable prints.
TECH SPECS
PRINT TECHNOLOGY: FUSED DEPOSITION MODELING
BUILD VOLUME: 9.7 X 6.0 X 6.1 IN [24.6 L X 15.2 W X 15.5 H CM ]
LAYER RESOLUTION: 0.0039 IN [100 MICRONS ]
POSITIONING PRECISION: XY: 0.0004 IN [11 MICRONS ]; Z: 0.0001 IN [2.5 MICRONS ]
FILAMENT DIAMETER: 0.069 IN [1.75 MM ]
NOZZLE DIAMETER: [0.015 IN 0.4 MM ]
SOFTWARE BUNDLE: MAKERBOT MAKERWARE FILE TYPES: STL, OBJ, THING
OPERATING SYSTEMS: WINDOWS (7+); MAC OS X (10.6+); LINUX (UBUNTU 12.04+)
CONNECTIVITY: USB, SD CARD (BOTH INCLUDED)
CHASSIS: POWDER COATED STEEL
BODY: PVC PANELS
BUILD PLATFORM: HEATED, BLACK ANODIZED 356F ALUMINUM XYZ BEARINGS: WEAR-RESISTANT, OIL-INFUSED BRONZE
STEPPER MOTORS: 1.8° STEP ANGLE WITH 1/16 MICRO-STEPPING
STORAGE TEMPERATURE: 32°–90° F [0°–32° C ]
OPERATING TEMPERATURE: 60°–90° F [15°–32° C ] AC INPUT: 100–240 V, ~4 AMPS, 50–60 HZ
POWER REQUIREMENTS: 24 V DC @ 9.2 AMPS
strong>PRODUCT DIMENSIONS WITHOUT SPOOL: 19.1 X 12.8 X 20.9 IN [49 L X 32 W X 53.1 H CM ]
PRODUCT DIMENSIONS WITH SPOOL: 19.1 X 16.5 X 20.9 IN [49 L X 42 W X 53.1 H CM ]
SHIPPING DIMENSIONS: 23 X 23.8 X 16.4 IN [60.5 L X 58.4 W X 41.7 H CM ]
PRODUCT WEIGHT: 27.8 LBS [12.6 KG ] SHIPPING WEIGHT: 39.25 LBS [17.8 KG ]