LulzBot MINI 2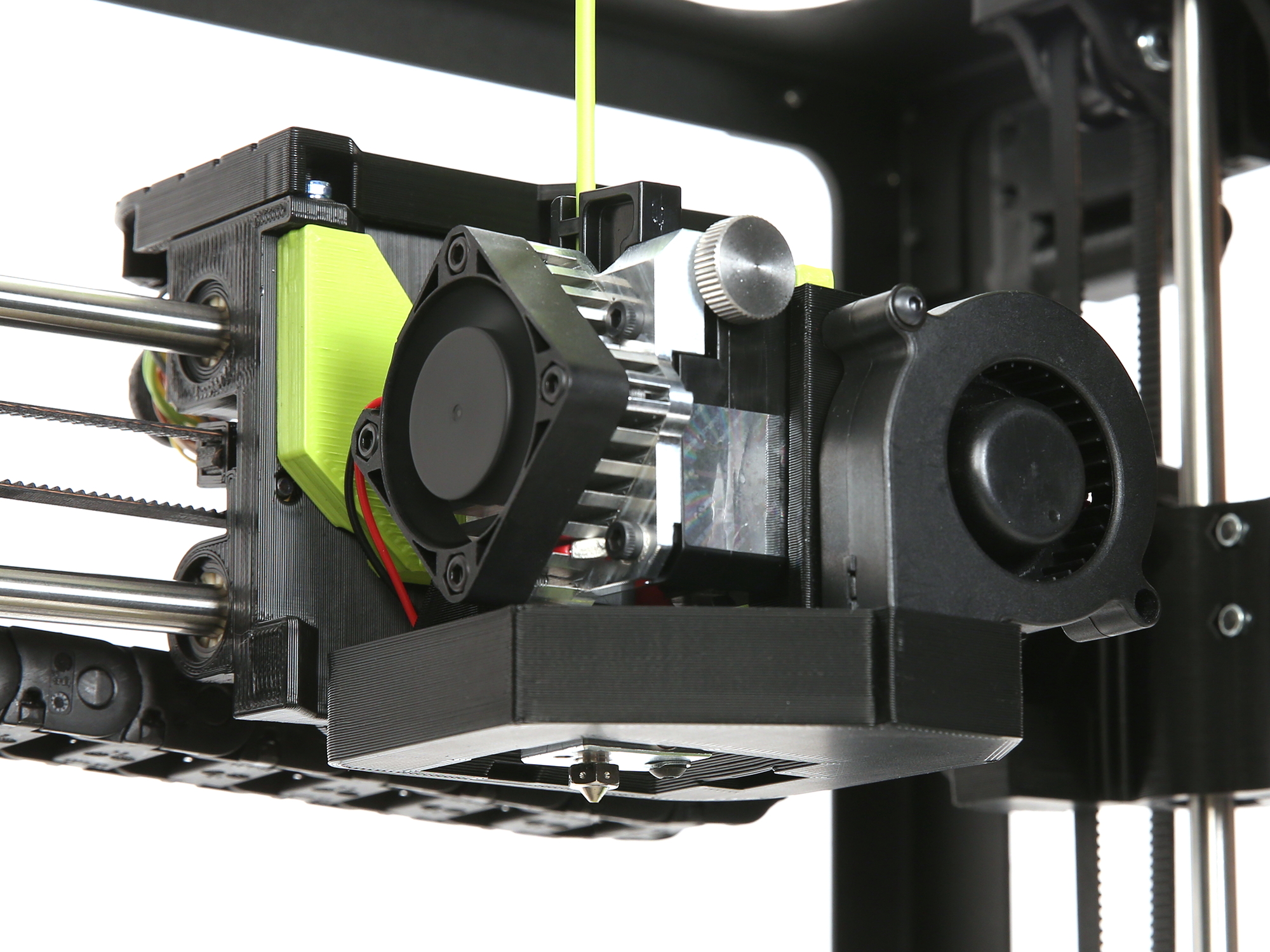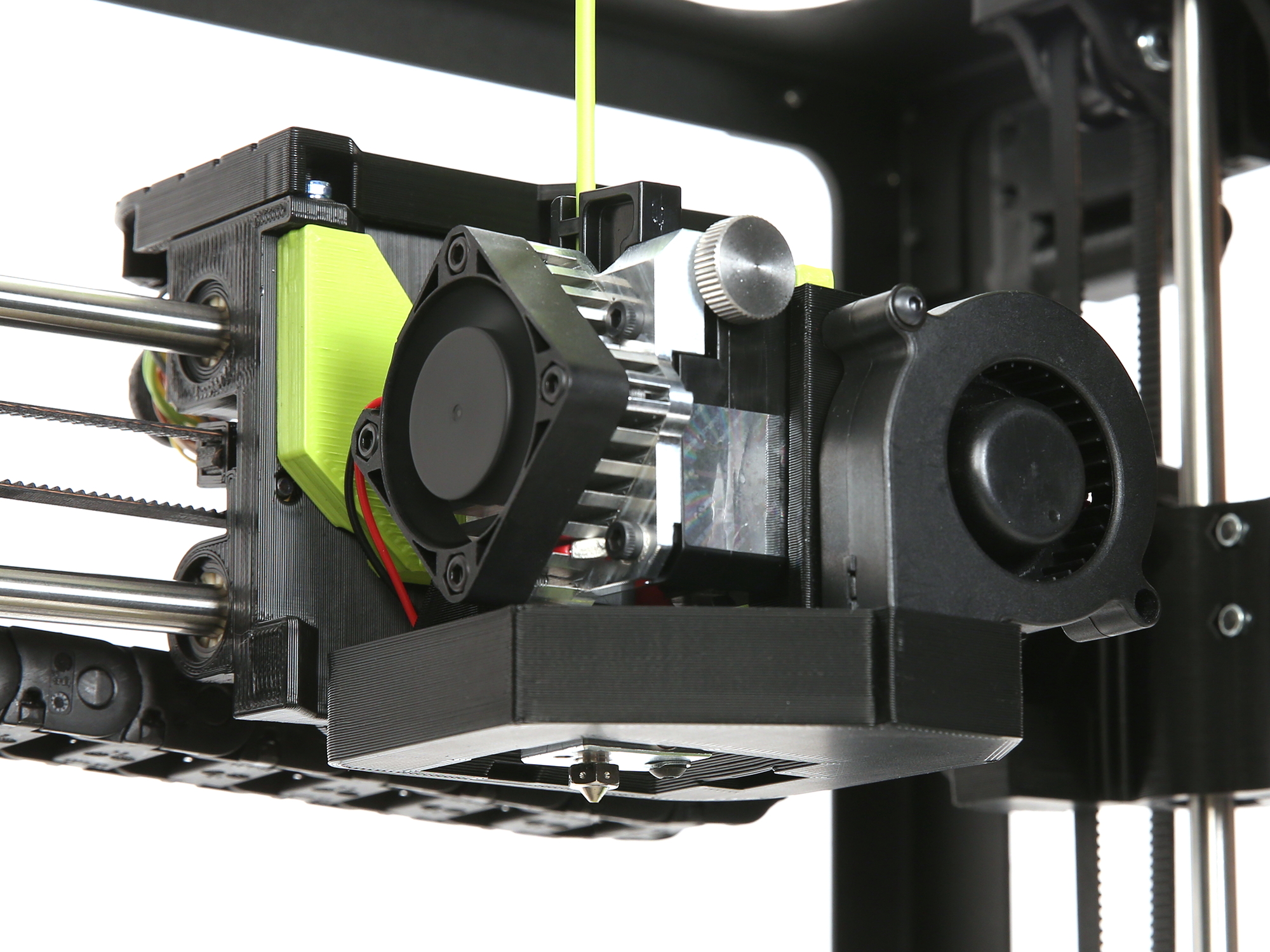 LulzBot MINI 2
With Free Shipping!
Includes 4 FREE Spools of our Premium 3D Filaments!
Free spools include 3D Printlife's Pro PLA, PLAyPHAb High Strength PLA/PHA, Enviro Eco-Friendly ABS, and BioPETG Eco-Friendly PETG, all made here in the USA at our medical grade extrusion facility.
Less show pony, more work horse.
Don't let the compact frame and easy operation fool you. The LulzBot Mini 2 Desktop 3D Printer is engineered and built to exacting standards in Colorado, USA and ships calibrated and ready to work. Whether you're keeping pace with growing production demands, engineering mission critical components, or inspiring the next crop of global innovators in the classroom... saddle up!
LulzBot Mini 2
A versatile, high performance desktop 3D printer engineered to deliver premium results print after print. Compact, portable, and scalable, the Mini 2 features numerous upgrades over the original LulzBot Mini:
20% larger build volume with no increase in footprint
Innovative belt-driven Z-axis for better print quality and faster cycle times
GLCD Controller for tetherless 3D printing
Prints both rigid and flexible filaments out of the box
Whisper quiet operation
Key Technical Specifications
Tool Head: E3D Titan Aero Extruder/Hot End
Max Hot End Temperature: 290°C
Print Surface: Borosilicate Glass/PEI
Max Print Surface Temperature: 120°C
Leveling: Auto Z-Axis Compensation
Certifications: UL, CSA, ETL, FCC, CE, WEEE
Amazing Print Quality
Start with an innovative belt driven Z-axis, add the latest in motion planning from Marlin firmware and hundreds of tested print profiles in Cura LulzBot Edition v3 software, and finish with 360º part cooling. You've got quality clamped down.
Flexible Materials
Go from printing PLA to TPU and back again without changing tool heads. The genuine E3D Titan Aero extruder/hot end prints both rigid and flexible materials with ease.
Tetherless Operation
Free your computer with the Mini 2's Graphical LCD Controller. Just save the G-code file from Cura LulzBot Edition to the included SD card, insert, and print... wherever you are.
Whisper-Quiet Printing
"Is it running?" Thanks to Trinamic TMC2130 stepper motor drivers and premium igus® polymer bearings, the Mini 2 is so quiet you may have to look to be sure. The LulzBot Mini 2 makes a welcome, unobtrusive addition to quiet classrooms, libraries, and offices.
Quick-Change Print Bed
The Modular Print Bed System on the LulzBot Mini 2 heats up quickly and features a reversible glass/PEI print surface, expanding versatility and simplifying maintenance.
Printing
Print Technology Fused Filament Fabrication
Print Area160mm x 160mm x 180mm (6.30in x 6.30in x 7.09in)
Print Volume4608cm³ (281.4in³)
Ambient Operating TemperatureFrom 5°C to 45°C (41°F to 113°F)
Operating Footprint45.7cm x 40.6cm (18in x 16in)
Maximum Travel Speed 300mm/s
Leveling Automatic Compensation
ConnectivityUSB Serial and Included 8gb SD Card
Included Tool Head LulzBot Mini 2 Standard Tool Head
Extruder/Hot EndE3D Titan Aero
Nozzle Diameter 0.5mm
Nozzle MaterialNickel-Plated Copper Alloy
Nozzle TemperatureUp to 290°C (554°F)
Nozzle Heatup TimeFrom 23°C to 210°C (73°F to 410°F) in 73 seconds
Print SurfaceHeated Borosilicate Glass/PEI
Maximum Print Bed TemperatureUp to 120°C (248°F)
Print Bed Heat Up TimeFrom 23°C to 60°C (73°F to 140°F) in 97 seconds
Layer Resolution 0.05mm-0.4mm (0.002"-0.015")
Minimum Positive Feature Size0.5mm (0.02in)
Materials
Filament Diameter2.85mm
Supported Materials Open filament system compatible with PLA, Natural and Metal PLA Blends, TPU, ABS, PETG, nGen, INOVA-1800, HIPS, HT, t-glase, Alloy 910, Polyamide, Nylon 645, Polycarbonate, PC-Max, PC+PBT, PC-ABS Alloy, PCTPE, and more.
Physical Dimensions
Boxed Unit Weight12kg (26.5lbs)
Unit Weight9kg (19.85lbs) without filament spool
Boxed Dimensions58.4cm x 45.7cm x 53.3cm (23in x 18in x 21in)
Dimensions with 1kg Filament Spool45.7cm x 33.9cm x 60.7cm (18in x 13in x 24in)
Dimensions with 3kg Filament Spool48.5cm x 33.9cm x 63.5cm (19in x 16in x 25in)
Software
Operating System CompatibilityGNU/Linux, Mac, Windows
Recommended Software Cura LulzBot Edition Version 3.2 or newer
FirmwareMarlin
Supported File Types.stl, .obj, .x3d, .3mf, .png, .jpg
Electrical
Power Requirements100VAC-240VAC, 50Hz-60Hz, 3.2A max
Output24VDC
Power SupplyPMC-24V150W1AA
Safety and Compliance
CertificationsUL, CSA, ETL, FCC, CE, WEEE, OSHWA
Warranty Includes one-year warranty and access to technical support seven days a week. Optional one, two, or three-year extended warranties available.
Country of OriginMade in USA from domestic and imported components.