CI SAAM HT Hight Temperature Continuous Automatic Part Ejection 3D Printer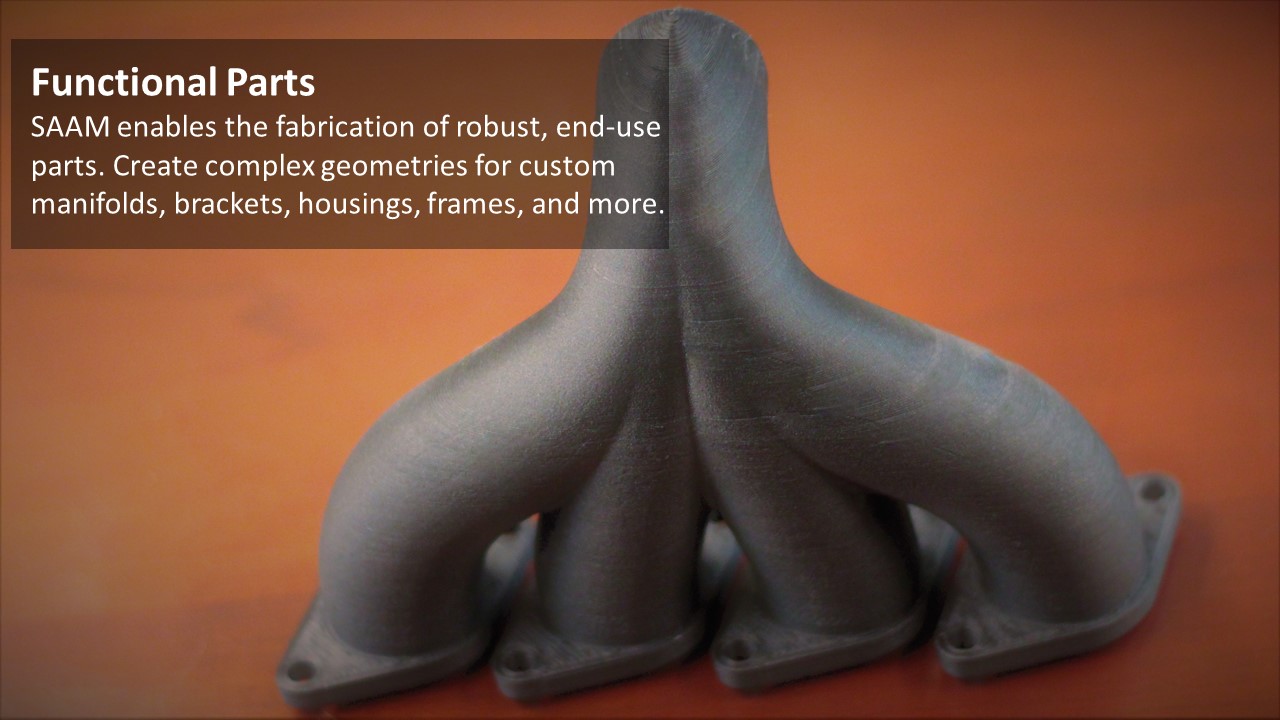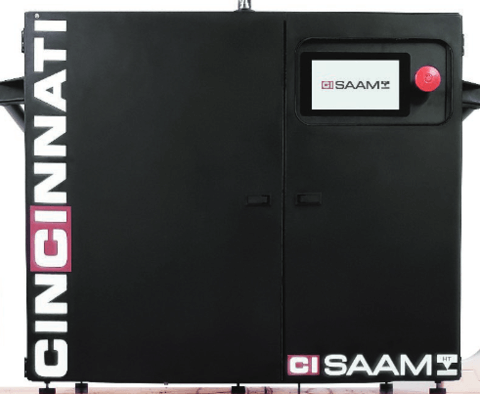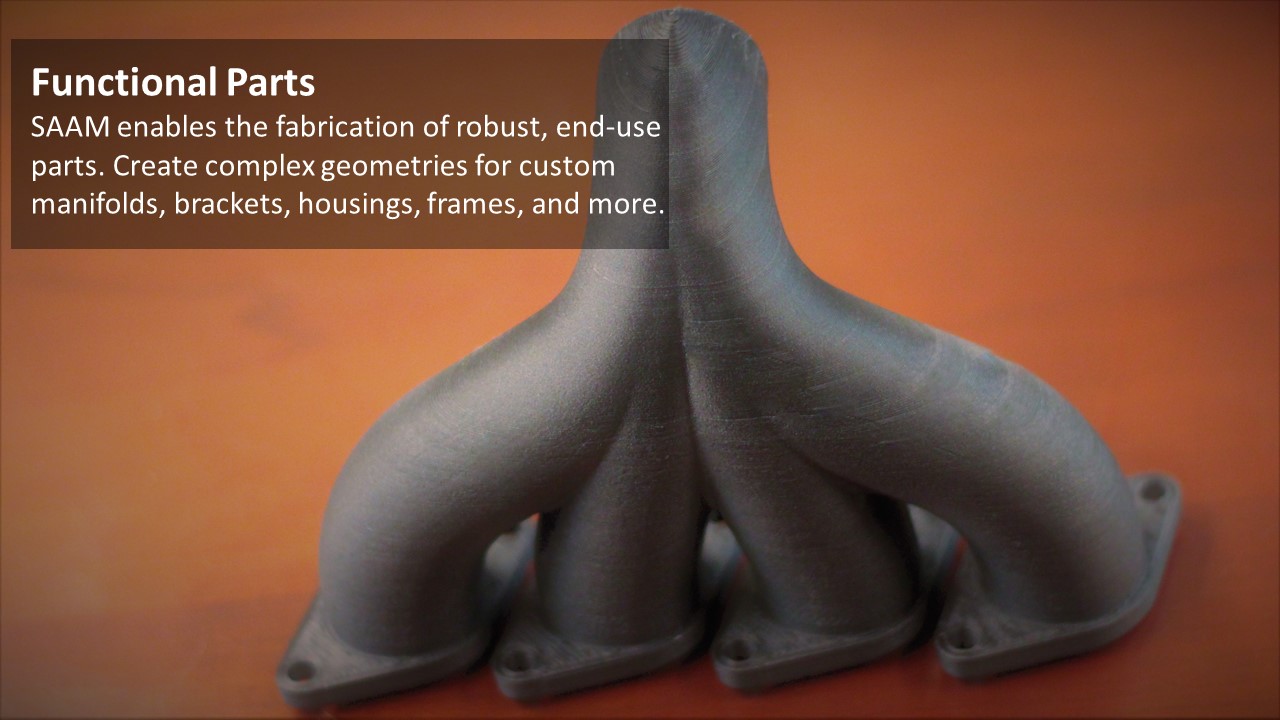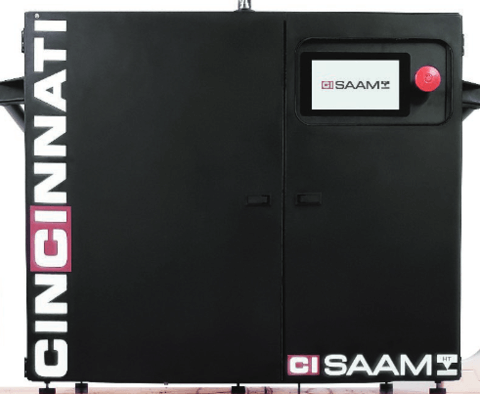 CI SAAM HT Hight Temperature Continuous Automatic Part Ejection 3D Printer
With Free Shipping!
Usually ships in 6 - 8 weeks.
Includes 4 FREE Spools of our Premium 3D Filaments!
Free spools include 3D Printlife's Pro PLA, PLAyPHAb High Strength PLA/PHA, Enviro Eco-Friendly ABS, and BioPETG Eco-Friendly PETG, all made here in the USA at our medical grade extrusion facility.
This Bundle Includes 4 spools of 3D Printlife filament, 2 KG of PLA from CI, & an additional SAAM HT Hot End, that's over $400 in value!
High Temperature 3D Printing Made Easy
SAAM HT offers the most affordable solution to fabricate parts in 3D printing's most advanced thermoplastics and composites. SAAM HT 3D prints in ULTEM, PEEK, polycarbonate, and any thermoplastic up to 500°C. (200 x 190 x 240 mm) Heated Bed, Automatic Part Ejection, Cloud and Ethernet Connectivity, Aluminum Frame, Carbon Fiber Nylon Compatible, for 3D Printing Professionals
High Strength Prototyping
With the ability to 3D print in performance polymers and composites such as PEI, SAAM HT allows you to 3D print stronger parts than ever before.
High Temperature Applications
SAAM HT produces parts which maintain their material properties even at autoclave temperatures. Create high temperature tools, fixtures, and flow guides today..
Build Envelope: 7.9" x 7.4" x 9.4" (20 cm x 19 cm x 24 cm)
Part Ejection: Hardened steel blade assisted automatic unloading in our continuous, unattended operation courtesy of patented Automatic Ejection System
Max Nozzle Temperature: 500°C
Max Bed Temperature: 250°C
Heated Enclosure: Metal, Insulated Actively Heated Chamber that reaches 160°C
Certified Materials: ULTEMTM 9085 PEI, CarbonXTM Carbon Fiber-Nylon, Makeshaper PLA Spool
Maximum Resolution: 0.0004" (10 micron)
Part Accuracy*(*part accuracy is dependent on geometry): 0.005" (120 micron)
Nozzle Diameter: 0.016" (0.4 mm) (other sizes available)
Filament Diameter: 1.75 mm ± 0.05 mm
Time-Lapse Camera
Web-Based Control
Print Head: Direct Drive (Modular)
Printer Dimensions: 30" x 22" x 23" (76 cm x 56 cm x 59 cm)
Power Requirements: 110 Volts, 2kW, Single Phase
Heavy Duty Our printer weighs 70lbs, and has a solid aluminum frame and uses high-quality components. This is a high-quality machine built by Cincinnati Incorporated, a 120-year-old machine tool maker.

Cloud-Based Designed for organizations and institutions to provide access to wide access. Chromebook? Cellphone? No problem you can slice and generate the code to run CI SAAM.

Automatic Part removal No longer will you be taking off the plate and bending it to remove a part, the parts are automatically removed onto a tray so you may begin a new print.

Approval and Queue Process Since we have automatic part removal, we are able to approval parts to be printed and generate a sequence of prints. This can all be completed from any device without having to be local to the printer.

Certified Materials We offer pre-configured materials for easy printing and access. You may also bring your own materials and experiments.

History Logging The CI SAAM HT logs a history of every print, as well as maintains a time-lapse video.

Made in the USA The CI SAAM HT was initially conceived at MIT, and is still designed and manufactured in Boston Massachusetts. Leverage American Manufacturing.

Tooling On Demand Utilizing Cincinnati's product line of Machine tools, we have found new applications in manufacturing for 3D Printing such as press brake tools, which may be made cheaper and faster than traditional methods.

Functional Parts printing in materials such as Carbon Fiber Nylon will yield high-strength parts for production.
CI Print Local Software Compatible with industry-standard slicers including Cura, Simplify3D, and Slic3r
INCLUDED IN SAAM HT PURCHASE
Additional SAAM HT Hot End
4 Spools of 3D Printlife Filament
SAAM HT 3D printer w/Automation Option
2 Spools of PLA
CI Print Local Software
6 month warranty (terms and conditions apply)
TECHNICAL SPECIFICATIONS
Build Envelope: 7.9" x 7.4" x 9.4" (200mm x 190mm x 240mm)

Part Ejection (Optional): Hardened steel blade assisted automatic unloading

Max Nozzle Temperature: 932°F (500°C)

Max Bed Temperature: 482°F (250°C)

Certified Materials: PLA, ABS, PETG, Nylon, Carbon-Fiber Nylon, Glass-Filled Nylon, Polycarbonate, ULTEM 9085, CF ULTEM 1010, Glass-Filled PEEK, Bound Metal Powder

Construction: All Metal Insulated Enclosure

Z Resolution: 0.0004" (11 micron)

Part Accuracy (part accuracy is depending on geometry): 0.005" (125 micron)

Printer Dimensions: 30" x 22" x 23"

Power Requirements: 120 VAC, 2kW, Single Phase